Pressure Washing For Homes
Fantastic Pressure Washing can make brick homes look cleaner, vinyl siding look like new, and restore the natural beauty of wood homes by removing dirt and mildew that can build up over time.
Driveways and sidewalks come to life after our pressure washing professionals give them a good cleaning.
Nobody likes a dirty walkway. Make your driveway and sidewalk look like new and keep it looking great year after year with our affordable pressure washing services.
Whether you need your brick home cleaned, vinyl siding washed, or your wood home needs to be brought back to life we can get the job done right.
For the premier pressure washing at affordable prices Fantastic Pressure Washing is the right choice. We take pride in providing the best pressure washing service to our customers in South Carolina. Serving Columbia, Irmo, Chapin, Lexington, Cayce, and West Columbia. Tips for pressure washing a house. Note: We use professional machines that far outperform what you can buy or rent.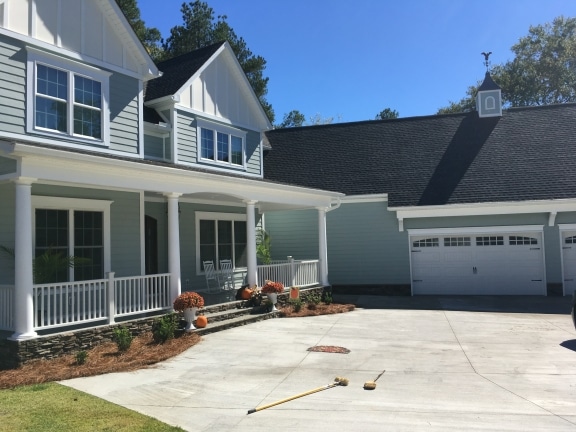 Why Pressure Wash Your Home?
In South Carolina whether you want your home to be the envy of the neighborhood, the cleanest on the block, or the newest looking home on the street, our professional pressure washing service can get the job done affordably.
Pressure washing your home can restore its natural beauty and keep your home looking good year after year. Our experienced house washers at Fantastic Pressure Washing know that great customer service and hard work are what you are expecting and we aim to please. Give us a call for all your house and home washing needs in South Carolina.
We pressure wash:
Why You Need Fantastic Pressure Washing To Pressure Wash Your Home:
Are you tired of looking at dull and dirty house exteriors? Say goodbye to grime and hello to a spotless home with Fantastic Pressure Washing! Our professional team is here to give your house a fresh and vibrant look that will make your neighbors green with envy.
Why settle for a lackluster appearance when you can have a dazzling and pristine house? Our advanced pressure washing techniques can remove even the toughest stains, dirt, and mold, leaving your home looking brand new. From the roof to the driveway, we have the expertise to get every inch of your property shining.
Not only will our house pressure washing service enhance your home's curb appeal, but it also helps protect your investment. Over time, dirt and grime can cause damage to your exterior surfaces, leading to costly repairs. With Fantastic Pressure Washing, you can prevent this and keep your house in top condition.
We understand that your house is your sanctuary and treat it with the utmost care and respect. Our fully licensed and insured team ensures a worry-free experience for you. We use eco-friendly cleaning solutions that are safe for your family, pets, and the environment so you can have peace of mind while enjoying a sparkling clean home.
Don't let dirt and stains drag down the beauty of your house any longer. Contact Fantastic Pressure Washing today, and let us transform your home into a shining masterpiece. Schedule your appointment now and get ready to be amazed!